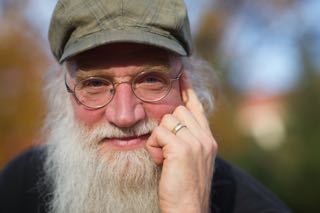 Welcome! This web site includes all of my works by various publishers, including my own publishing company Kallman Creates Publications.

To order music from Kallman Creates Publications (items with kcp logo), email me (here is my Contact page) or call 507-645-8788. I will calculate the price and send an invoice. You may pay by check or money order upon receipt of your order. To pay by credit card, see below.
Minnesota tax-exempt organizations, please forward us your tax exempt information if you have not already done so (see below).
To order my music that is published by others, follow the links, or order from your favorite music retailer.
Credit Card: Pay with "Pay now" button
Once I receive your order, I will calculate the total plus any tax or shipping. If you wish to pay by credit card, enter the amount with the "Pay now" button above to pay via PayPal. When you reach the next page, enter the amount you wish to pay. Then either log into PayPal or click on the option to proceed without a PayPal account. It's easy.

PayPal protects your financial information with industry-leading security and fraud prevention systems. When you use PayPal, your financial information is not shared with sellers. Once your payment is complete, you will be emailed a receipt for this transaction.
You do not need to open a PayPal account to use the service. PayPal accepts Visa, Master Card, American Express, Discover, money transferred from a bank account, and money transferred from a PayPal account.
Payment Terms:
Payment terms for invoice customers: Net 30 Days. Payments beyond 40 days subject to 2% or $25 charge.

Minnesota tax-exempt organizations:
Minnesota residents will be charged sales tax unless we have on file a Minnesota Form ST3 certificate of exemption for your organization. The form can be found on the Minnesota Revenue website. Visit my Contact page where you can attach Form ST3, or fax it to: 888-891-1671. Thank you.
Shipping:
Most orders processed within 3 business days. Contact us if you require express shipping.
Standard Domestic Shipping & Handling Charges:
(Order total: Shipping charge)
$.01 – 9.99: $5.00
$10.00 – 14.99:  $7.50
$15.00 – 19.99: $8.50
$20.00 – 34.99: $9.50
$35.00 – 49.99: $12.50
$50.00 – 79.99: $13.50
$80.00 – 119.99: $15.50
$120 – 499.99: $21.00
$500-999.99: $26.00
$1000-1500: $37.00
For shipping outside the U.S., please contact us.
View our Privacy Policy.
Kallman Creates Publications
519 Winona St.
Northfield, MN 55057
Phone: 507-645-8788
Fax: 888-891-1671